WELCOME TO STEUERT HYDRAFLOW PRIVATE LIMITED
STEUERT HYDRAFLOW PRIVATE LIMITED has been catering to the engineering needs of innumerable industrial houses for more than a 3 years. Mr. Khandoji Navale and Mr. Harish Nazare started M/S. STEUERT HYDRAFLOW PRIVATE LIMITED in the year 2017 with the young minds collectively having 20 years of experience in manufacturing of precision machined components joining together to support the OEM's in Manufacturing sector.

The entire team at M/S. STEUERT HYDRAFLOW PRIVATE LIMITED is customer focused and is committed to global quality requirements. The expertise available in the company ensures one-stop-shop and state of the art in the field of Design, Development and Manufacture of Cartridge Valves, Spools Manifolds and other precision turned and machined parts and Pressed Components for Hydraulic applications, aero space, Food processing and other general engineering segment.

The company has a history of providing precision-tuned and machined parts to the world's most demanding customers. It has been built on the bed rock of engineering excellence… crafted through unstinted dedication to quality, innovation and a constant desire to do more than just deliver on a customer's mandate.

Company has grown steadily and catering Maximum share of business from valued customers year after year to meet growing demands, the company is working towards future expansion and diversification and recently we have retained a consultant who has live example with fluid power industry as product design and development, R & D, Quality and Process Design for various. With his association we are looking for new business development with highest growth both in domestic and export markets.

Management
Mr. Khandoji Navale - Managing and Technical Director, Has a degree in Mechanical Engineering and over 20 years of work experience in manufacturing. Out of which 15 years served for hydraulic Industry in various departments like New Product Development, Vendor development/ Supply Chain Management, Purchase and Quality department and remaining 5 years for other industry.
Mr. Harish Nazare – Director Operations, Has a degree in Mechanical Engineering and over 20 years of work experience in manufacturing and production planning control. Out of which 16 years served for sealing systems for Petroleum & Hydraulic industry and remaining 4years as employer.
Mr. Yoganarasimha M.S. – Consultant Director, Technical and New business development who is retired person form Wipro Fluid Power after he served his entire service in hydraulics R&D, Design, Quality system and management and set a bench mark over there in quality system, and presently he is serving as "life time advisory committee member for Fluid Power Society of India (FPSI)".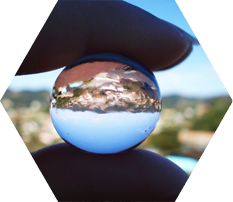 VISION
To emerge out as a preferred name in the industry by exceeding customer expectations with the best products through innovation and technology excellence.
MISSION
To be the reliable and innovative manufacturer of hydraulic products by using our resources in an efficient and effective manner with integrity.
QUALITY POLICY
STEUERT HYDRAFLOW PRIVATE LIMITED is committed towards quality products at cost effective and on-time delivery (QCD) through continual improvement in process, product and people skills that satisfy Customer needs consistently and achieve 'not just customer satisfaction but customer delight'.
Quality System:
Superior quality is the Benchmark at STEUERT HYDRAFLOW PRIVATE LIMITED. We maintain stringent quality control procedures at every stage of the manufacturing process to deliver globally acclaimed products. Every step in the manufacturing process is strictly inspected by our well equipped quality instruments with qualified inspectors, assuring a flawless production. Moreover, all assembly product is assembled in our well equipped testing facility for experts' inspection that ensures only excellent quality products reach our customer.
We strive to provide quality products by adhering to National and International Quality Standards. We ensure effective implementation of Quality system in the plant. We always focus on excellence of our range in order to produce uncompromised-compromised quality of our component. We undertake stringent quality control measures to ensure supreme product quality. We follow strict quality checking policy starting from procuring raw materials to final dispatching of our product range.
Quality Procedure:
All processes at STEUERT HYDRAFLOW PRIVATE LIMITED are governed by a strict set of quality procedures aimed at ensuring the highest levels of quality and efficiency.
Our Facilities:
CNC Turning center Make - LMW – Smart Turn - 2Nos.
CNC Turning Center make – Takisawa Japan – 1 No.
CNC turning center make – TSUGAMI – M08J(Japan) – 1 No.
5 Axis CNC CENTERLESS GRINDING MACHINE German make–WMW-Mikrosa-1No. to achieve ±0.001 mm Tolerance for Hydraulic Spools and all shafts.
Carlzeiss Contura G2 CMM for critical dimensions inspection (Third-party assistance from neighboring company).
Carlzeiss Rondcom Cylindricity Tester for Cylindricity and roundness measurements (Third-party assistance from neighboring company).
Carlzeiss Roughness tester (Third-party assistance from neighboring company).
Profile projector to measure all critical profiles
Baker make digital AIR GAUGE with least count of 0.0001 mm.
Mitutoyo make Digital Height Gauge 0 – 300 mm with least count of 0.01mm.
All range of Basic measuring instruments like Digital Micrometers, Plunger Dial bore gauges, Blade micrometers Thread Ring and Plug Gauges and attribute Gauges etc.
EIFCO Make Bench Drilling Machine - 1 NO.